Why go to a Wellness Clinic & What's the Difference between Eastern and Western Medicine?
Holisitic Wellness is essentially the ultimate state of homeostasis, consciousness or wholeness, which anyone can achieve with practice, to feel better, look better, and have more energy and joy.
We like to call it a 'practical utopia' that involves physical, mental, and spiritual awakening for the well-being of our client.
The popularity of holistic and complimentary medicine has grown out of health principles from all over the world, sometimes know as Eastern Medicine. It's main goal is to complement Western Medicine.
Whereas Western Medicine is designed for acute illnesses, injuries and diseases; Eastern Medicine (also known as complementary or Holistic Medicine) is designed for chronic, long-term, on-going issues.
Regardless of its popularity, the term 'wellness clinic' is not completely understood by people.Therefore, we decided to create a post that could help people understand what this health trend consists of and how they can benefit from it.
Let's take a journey of wellness, together!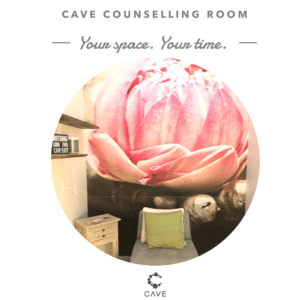 What is a Wellness Clinic?
As many of you might have guessed, the term 'wellness' refers to the well-being of a person. Since we, as humans, are an entity built from many physical, mental, social, emotional, and spiritual factors, holistic wellness doesn't just link to aesthetic treatments.
Finding happiness, peace, and a pain-free lifestyle may require a new way of approaching life. The goal of a clinic is to work with the client, in a joint effort, to achieve the desired level of sanctity in human mind, body, and soul.
Finding happiness, according to the 'Father of the Wellness Movement', Halbert L. Dunn, is a result of implementing a certain philosophy and approach to life that can lead the person to a better state of consciousness, health, and joy. As the much loved cliche goes "follow your bliss!" starts here with you.
If you don't grow and evolve, you won't experience 'happy'.
Where are you at this moment? Do you feel happy? Sad? Unfulfilled? Over-worked and over-tired? Are you seeking ways to grow and develop skills that can help deal with emotions? If not, why not? Let's explore further.

What are the Benefits of a Holistic Wellness Clinic?
The emotional, physical, spiritual benefits of improving your well-being are too many too ignore. You feel better and stronger, better able to cope, less pain, more at ease, more peaceful, a sense of accomplishment, more joy… and that's just the beginning.
A big part of healing is to make time and create space to listen to the solutions of your practitioners, as well as, to learn the tools to listen to the answers within.
A few simple examples:
Suffering from regular heartburn? You may be inclined to take Tums antacids, however a simple shift in diet would eliminate the heart burn.
Suffering from anxiety? You may be inclined to take anti-depressants, however speaking to a counsellor, receiving a reiki treatment, or learning to meditate can all work towards alleviating this condition.
Suffering from a chronic sports injury or plantar fasciitis? You may be inclined to take pain killers when it flairs up, whereas a few sessions with an acupuncturist, a massage therapist would help heal the wound.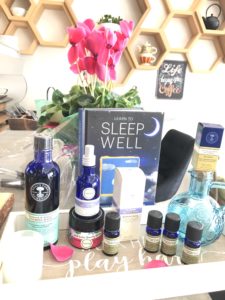 Therefore, when you visit a holistic wellness establishment, such as Cave Cure & Therapies, we make sure you are provided with:
1. Specific Treatments that Suits Your Need
Holistic wellness is not a one-size-fits-all medicine and it is important for you to visit a specialist that can completely assess your all-around condition. We offer a complimentary consultation to explore what service can be of benefit.
Only then will the experts in the holistic wellness clinic start working with you. Every person has a different set of issues which makes it even more important to go through this process.
2. Total Integration with the Method
A holistic approach means looking at all the elements in your life that contribute to your wellbeing. We take a biopsychosocial approach which provides you with a program tailored to your needs and conditions. The clinic provides hands-on therapies, guidance, teaching tools to maintain optimum health. It may include but not limited to simply receiving a service – to advice on a balanced diet, exercise routines, regular health check-ups, meditation techniques, and more.
3. Preventive Medicine
One of the most important aspects of holistic wellness clinics is anticipating diseases and providing adequate medicinal guidance to avoid it. This is done by understanding the root cause of disease and educating you on tools and techniques to feel better, look better, and have more energy.
4. Added Amenities
Holistic clinics also use natural medicines that help people with premature aging, internal imbalance, ineffectual habits, improper nutrition, and so on. IV drops are a great example of this, so are herbal teas.
At Cave, we have both a cafe and a mineral bath, as added amenities, to enhance the the healing effects of each service, as well as increase the enjoyment of being in our location. Our well thought-out interior design brings in elements of nature to create a calm, positive feeling when entering for your service.
5. Physical and Mental Balance
Every action taken at a holistic wellness clinic is towards attaining peace, physical and mental balance. The choice of treatments and programs helps to catalyze the speed of recovery.
There you have it. We have discussed almost everything a holistic wellness clinic has to offer.
If you have any questions please  email us your questions or book a free consultation.
————-
Since you are here, don't forget to subscribe to our monthly newsletter as we bring you all the latest updates from the world of Cave.
Your space, your community, your well-being.