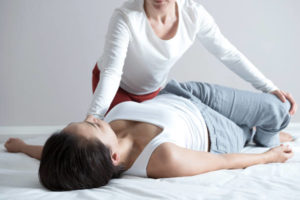 We are hiring – Be part of a winning Team
Cave is not only a unique wellness clinic with a stunning design and layout – it's the definitive place and community in Langley dedicated to your well-being.
We pride ourselves in creating a safe, nurturing environment with a winning, cohesive, compassionate, supportive, and collaborative team.
We are passionate about supporting our practitioners achieve mental, social, financial and spiritual well-being so that practitioners, like you, can focus on what you love and what you are trained in. We are very selective in choosing practitioners who align with our values and mission on holistic well-being.
Cave is looking for professional, fun, dynamic wellness practitioners to join our team.
About you
You are looking for a place to call home and grow your business.
You work from home or at another clinic that isn't collaborative and you're looking for more out of your career path.
You have regular clients who have chronic conditions and you are looking for complimentary solutions to offer them.
You are just starting out and want to work with a supportive team.
You are struggling to market your services and find clients.
You heard about Cave and want to be part of the team.
You're happy but deserve to be happier.

What Cave offers – Great reasons to join our team
Cave offers a rare and unique opportunity to:
Be part part of a collaborative team of like minded practitioners, to give your customers the best service they can have; and to feel aligned with your purpose.
Feel a sense of pride when customers fall in love with your beautiful work space at Cave, each room has been uniquely designed to enhance your client's experience.
Rest easy knowing the business side of your practice is being taken care of whilst you focus on what you love. We provide receptionist services: taking phone calls, money handling, scheduling, taking payments, in-house laundry, and online booking system, and more.
Watch your bookings increase as you get cross-referrals from your holistic team, through word of mouth, and increasing your business skills.
Watch your monthly income increase with the best rates in the local area.
Keep learning and increase your business and marketing knowledge and strategies by joining Cave's monthly events, marketing classes, and other on-going promotional opportunities.
Get invited to networking events, industry expos, and local business events, that you no longer have to attend alone and leverage greater exposure.
Offer your clients the chance to use our mineral bath before your service for added health benefits and a truly transformational experience. Clients are raving they are sleeping better, being more productive, and feel better!
Offer your clients teas, coffees and treats from the cafe by creating a tab; or just treat yourself to some delicious soup and wraps for lunch!
Receive practitioner discounts on Cave services and products, as well as perks at the Cafe.
Receive complimentary services from fellow practitioners who understand the value of sharing expertise.
If you would like to join our award-winning team please email your resume and covering letter to: [email protected] subject line your modality; or drop by with a resume.
We're excited to welcome you to the team!